NetballSmart is a recognised programme, based on research that promotes injury prevention and performance enhancement, concepts which are well supported by the community. Ongoing exposure to the NetballSmart content and messaging is key to the long-term success of providing welfare for our players.
To maximise the programme's success, NNZ in partnership with ACC has developed a better resourced and equipped strategy, that will significantly impact on netballer's injuries. This will predominately be achieved through a further spread of knowledge and understanding of injury prevention and guidance when coaching players to become competent and confident movers in netball throughout the greater community.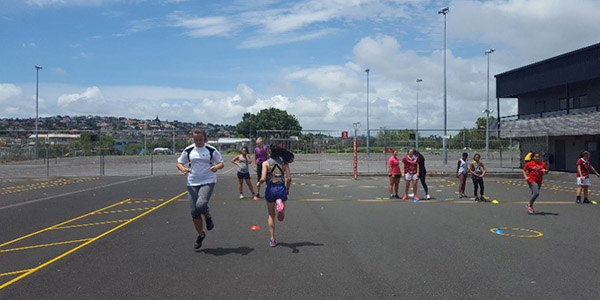 Injury Statistics:
Netball has the highest participation at Secondary School level across all sports in New Zealand
In 2016, 48% of all Netball injuries occurred at the Intermediate and Secondary School age group
Knee injuries are the most serious
Ankle injuries are the most common and recurrent
NetballSmart Strategy
Key objectives;
Decrease serious injuries in Netball players
Improve Player Welfare
Increase awareness/engagement of the NetballSmart philosophy
Develop Physically Capable Competent Movers
NetballSmart in the Northern Zone:
NetballSmart Intermediate Programme
NetballSmart Dynamic Warm-up: coaches are provided with the information and skills necessary to enable them to deliver and facilitate the fundamentals of a NetballSmart Dynamic Warm-up
Dates:
Auckland Netball Centre (St Johns) – 23 May 2018
Auckland Netball Centre (Windmill Road) – 31 May 2018
Growing Physical Capacity (online): offers an introduction to all the components of NetballSmart, Smart Warm-up, Smart Movement, Smart Training, Smart Injury Management, Smart Preparation.
Please contact This email address is being protected from spambots. You need JavaScript enabled to view it. to register
Developing Physical Capacity (CCA): expands further on the five components of NetballSmart, giving them the science behind each one and encouraging early empowerment to plan their own programs for their teams.
Dates:
Howick Pakuranga Netball Centre – 28 April 2018
Waiuku Netball Centre – 29 April 2018
Auckland Netball Centre (St Johns) – 15 May 2018
Performance Enhancing (PCQ): is an advanced module based on the five NetballSmart components. This module consists of an online component and a facilitated component.
Dates to be confirmed
UmpireSmart: Tailored specifically for umpiring, UmpireSmart includes all five components of NetballSmart.
Dates to be confirmed
For further information please contact
Mel Kemp – NetballSmart Development Officer
Email: This email address is being protected from spambots. You need JavaScript enabled to view it. or
Suzie Belcher – NetballSmart Development Officer
Email: This email address is being protected from spambots. You need JavaScript enabled to view it.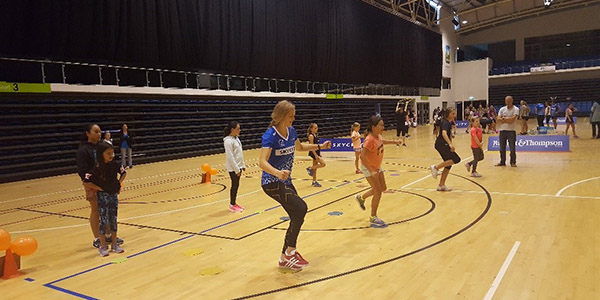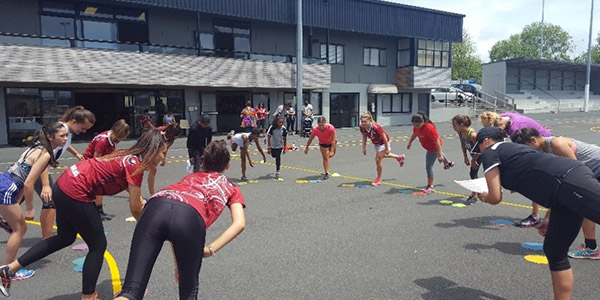 #NETBALLSMARTINTERMEDIATE SCHOOLS PROGRAMME
NetballSmart is a World Leading Injury Prevention Programme.
The NetballSmart Intermediate Schools Programme is at no cost and aims to upskill teachers, coaches and players to deliver and safely complete the NetballSmart Dynamic Warm-up.
Whats included:
1x NetballSmart Dynamic Warm-up Workshop for Teachers and Coaches
2x Supported for Sessions for Coaches with Players
Please contact NetballSmart Development Officers
Mel Kemp
P: 021 245 4710 E: This email address is being protected from spambots. You need JavaScript enabled to view it.
Or Suzanne Belcher
P: 021450216 E: This email address is being protected from spambots. You need JavaScript enabled to view it.