One of the first steps for our umpires in going to tournaments is the North Island U15 Championship held at Taranaki Netball Centre at the beginning of July each year.
This year Northern Zone had 17 umpires attend with their Netball Centres. All of our umpires did a great job throughout the three days and progressed well with coaching received from our Zone.
Well done to all the umpires that attended with a special mention to Brooklyn Fisher from Papakura who umpired the C grade final and Helena Shuter from Auckland who received a Merit Award.
They can all be very pleased with how they umpired their games and represented the Zone.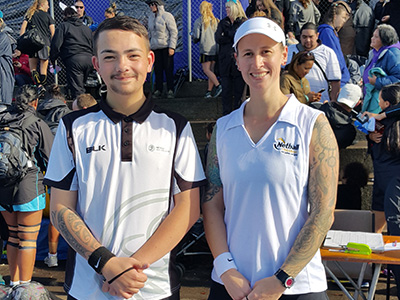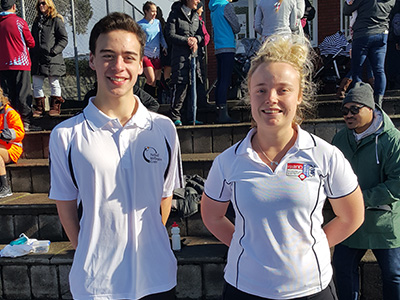 Brooklyn Fisher, C grade final umpire (on left) Helena Shuter, Merit Award (on right)