News
Q&A with Scott Bailey - Umpire
Details
How long have you been umpiring, and how did you get in to umpiring?
I started my umpiring back in 2014 with my first tournament being Maori Nationals held in Tauranga where I achieved my Centre Badge. I first got in to umpiring where a friend of mine who was playing at the time, invited me to come and watch and I was then asked if I could umpire and I was nervous as first time umpires do become.
What netball centre do you represent?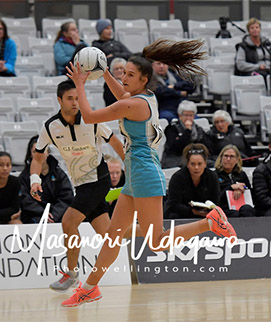 I am currently affiliated to Netball Waitakere while also providing my services to Auckland Netball.
What is your current umpiring qualification?
I currently hold my NZ B Award, which was obtained at u19s Nationals held in Wellington this year.
What do you enjoy most about umpiring?
I love to travel from Centre to Centre whether Nationally or Internationally but at the same time the enjoyment of meeting new people from players, coaches and umpires.
What have been the highlights of your umpiring career to date?
Netball Tournaments are my favourite, especially when it requires travelling outside of Auckland. My favourite highlight so far is having to umpire at the International School Girls hosted by Fiji Netball in Suva, Fiji.
Describe the best part about umpiring at a UNISS tournament, and do you have any goals this week?
I love seeing old friends who I only see at this tournament, and meeting new people coming from all over the Upper North Island. My goal set for this week is to continue enjoying my time at this tournament as I have in my previous three UNISS tournaments.
Best piece of advice for a young umpire coming through the ranks, who may be at UNISS for the first time?
Support. We were all in your shoes at our first UNISS, do not be afraid to chat to any umpire regardless of their qualifications, we are all there to umpire and we are all friends.