What is your nickname?
Gre
What have been the highlights in your school netball career to date?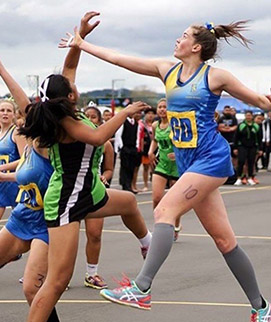 Making the New Zealand Secondary School team this year.
What schools are your biggest competition this week (UNISS)?
St Kentigern, Mt Albert Grammar and Westlake High School
What are you looking to do in your life once you finish school?
Go to University and hopefully become signed to an ANZ Premiership team as a training partner and then maybe move on to make it as a contracted player for the ANZ Premiership competition.
Describe the feeling of being selected for the NZSS team this year.
It was an amazing feeling!!! I didn't think it was real!!! It makes me want to fight so hard in all the netball teams I play in.
Best piece of advice for a young school player coming through the ranks?
Set yourself some high goals, and don't stop until you reach them. You can only achieve what you set your mind to achieve - so have no limits and you'll reach those goals!