The Netball NZ U17 Champs is Netball New Zealand's largest event. This year 42 Netball Centres competed in this four-day, outdoor tournament - the only domestic event held outdoors.
The event is a key stepping stone for umpires along the development pathway. It was held at Manawatu Netball Centre in Palmerston North from 16
th
-19
th
July 2018.
The Northern Zone had 10 umpires attend this year, Barry Bredenback, Hannah Williams, Jody Dickason, Virginia Peek, Kalesi Tabete, Reiz Wong-Shiu, Karen Pulley, Mako Wilson, Tania Heke and McKenzie Northcott. Well done to all our umpires for a great week with special mention to McKenzie Northcott who achieved her NZ C Award. Also to Tania Heke and Mako Wilson who both got endorsed on their NZ C Awards.
Northern Zone also had Elaine Curtis and Debbie Shoebridge attend on the Umpire Coaching Panel to provide valuable support to umpires throughout the tournament.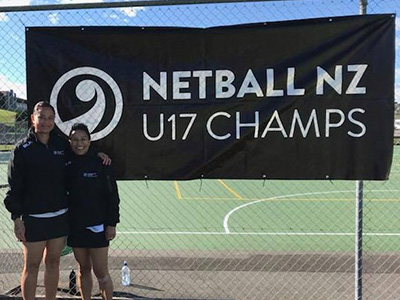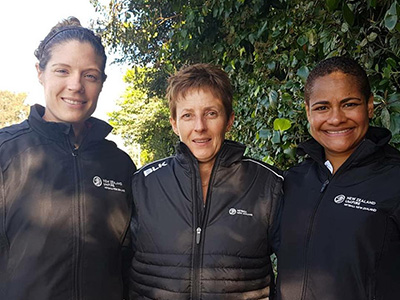 Mako Wilson and Tania Heke from Netball Waitakere
Ginny Peek and Kalesi Tabete from Netball North Harbour with Raewyn Vile (middle), umpire support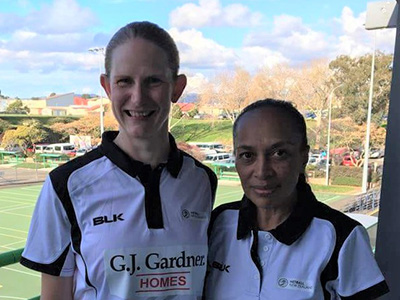 Karyn Pulley and Reiz Wong-Shiu from Auckland Netball Centre